AIP Customer Service
Your Customer Service Team at Associated Insurance Plans International, Inc. can be reached at 800-452-5772. Our telephones are staffed Monday through Thursday 9:00am - 5:00pm, Friday 8:00am - 12:00pm Central Standard Time. Email us at office@aipstudentinsurance.com.
Customer Service Representative
Michael Land, extension 1204
Student Accident and Sickness Insurance Plan
Accident & Sickness Insurance Plan for Domestic and International Students and their Dependents
Note ALL Students must complete an enrollment form or the waiver form!
2013/2014 Policy Year
(09/01/13-08/31/14)

2012/2013 Policy Year
(09/01/2012-08/31/2013)

2012/2013 Important Notices
Find out information about how Healthcare Reform affects Student Insurance.
*NEW View the Final Rule (PDF)
All full time Students are urged to maintain adequate health insurance coverage, while registered for classes.
Download a PDF of the benefits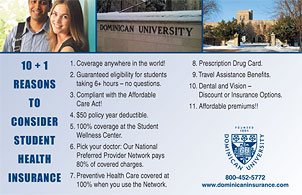 Important Note Regarding
Your Pharmacy Benefits
Walgreens is a provider with the Express-Scripts plan enrollees. In order to use your student insurance plan's pharmacy benefits you must use a participating pharmacy. Please find a participating pharmacy at www.Express-Scripts.com.
24-Hour On Call Nurse Advice Line
Students may utilize the Nurse Advice Line anytime they need confidential medical advice. ON CALL provides clinical assessment, education and general health information. This service shall be performed by a registered Nurse Counselor to assist in identifying the appropriate level and source(s) of care (based on symptoms reported and/or health care questions asked). Nurses shall not diagnose ailments. This program gives access to the nurse information line 24-hours a day, 7 days a week. One phone call is all it takes to access a wealth of useful health care information at 1-800-850-4556 or collect outside the U.S. and Canada, 603-328-1713.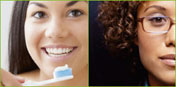 Individual
Insurance
Options
If you wish to see alternatives to our student insurance programs, please consider our
Individual Insurance Plans
.
North Park University enrollment for student, spouse and children (everybody) is done through the school.
This Form must be completed and filed by the Athletic Director
Please complete the Student Insurance Survey. By completing the survey your information will be entered into our annual drawing. Thank you for participating.
Patient Protection and Affordable Care Act
Coming Soon
Coming Soon
Coming Soon: The Spring Waiver process will open on December 1, 2011
This is not an ID Card. To request a copy of your Identification Card, please do so in the separate link shown above or you may call our office at 800-452-5772.
Please contact us at 800-452-5772 for more details.