University of St. Francis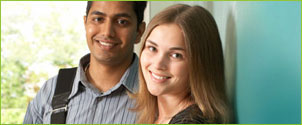 AIP Customer Service
Your Customer Service Team at Associated Insurance Plans International, Inc. can be reached at 800-452-5772
Email us at office@aipstudentinsurance.com.
Student 24 hour Accident plan - Joliet campus only
Provides accident benefit of $15,000 per condition (includes intercollegiate athletics to $5,000 per condition) – all full time students are provided this coverage.
NOTE: All University of St. Francis - Joliet registered students are automatically covered under a limited accident insurance plan that is included in tuition and fees. It is not health insurance or a primary sickness or hospitalization plan; since it covers only accidents (including those relating to intercollegiate athletics). Please see the brochure for details. When the maximum benefit under the Accident program has been reached, additional benefits may be available to the student under the Student Health Insurance Plan, if this additional coverage was purchased, or under the Intercollegiate Athletic Insurance Plan (talk to your Athletic Trainer for more information about filing a claim for these benefits).
Student Health Insurance Plan – Joliet
Accident & Health Insurance Plan which is compliant with the Affordable Care Act for Domestic and International Students and their Dependents.
NOW COVERAGE IS PROVIDED FOR ATHLETIC INJURIES TO $5,000 PER INJURY.
Intercollegiate Athletic Insurance Plan – Joliet campus
Athletic Insurance for the student athletes of University of St. Francis-Joliet campus. Claim must be verified by athletic trainer.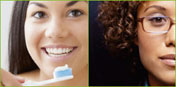 Individual
Insurance
Options
If you wish to see alternatives to our student insurance programs, please consider our
Individual Insurance Plans
.
North Park University enrollment for student, spouse and children (everybody) is done through the school.
This Form must be completed and filed by the Athletic Director
Please complete the Student Insurance Survey. By completing the survey your information will be entered into our annual drawing. Thank you for participating.
Clicking will forward you to the insurance company's website.
Coming Soon
Coming Soon: The Spring Waiver process will open on December 1, 2011
This is not an ID Card. To request a copy of your Identification Card, please do so in the separate link shown above or you may call our office at 800-452-5772.
Please contact us at 800-452-5772 for more details.
Clicking will forward you to the insurance company's website.